Events Calendar 2016-17

| | | |
| --- | --- | --- |
| Month | Day/Date | Event |
| March | Sat 5th | Air Corps Charity Quiz night |
| May | Fri 20th | NDBA end of season party |
| May | Mon 23rd | Mens A-team end of season curry |
| June | Fri 10th | AGM, skittles and beer night |
| TBA | TBA | Wine tasting night |
| Dec | TBA | Xmas Party (cancelled) |
| | | |
| | | |
Past events include: 10-pin bowling, curry night, quiz nights, day at the races, skittles, BBQ.


Interested in joining in? Any ideas or preferences for the next social? If so, contact Rosemarie.
Social Comment & Event Reports


Christmas Party - cancelled due to lack of interest

Bah humbug.

Mens A-Team End-of-Season Curry, May 23rd 2016

No surprises here. Beer and curry, talking a load of rubbish, and Mark ordering the hottest thing on the menu, then complaining it was too mild. Well, we are talking about "Mad Dog Mark" who poisoned his team mates with Psycho Juice and Mad Dog Sauce. See "Buffet of Mass Destruction" below. Only surprise was we didn't go for more beer afterwards. All in all, a very civilized evening. Hell we must be getting old. In our defence, it was only a Monday.
NBDA End of Season Party
,
May 20th 2016
I didn't go and I haven't heard any news about this one so it can't have been much of a party. Please tell me someone got horribly drunk and embarrassed themselves.

All England Open Badminton Championship, March 14th 2016

Only a few of us made the trip this year. A shadow of previous years when we took a full mini-bus
.
Exciting this year with very close games and some Brits playing too. Ian was on crutches, so we got in without queuing, or getting searched by security (see quote of the month). This year we made it all the way back to Tadley for beer and curry so we didn't get a car locked into a multi-storey car park in Abingdon this year.


Air Corps Charity Quiz Night, March 5 2016

Rumour has it that a team with Hurst players won it. Shame they can't win at badminton (only joking). "Doreens Drinkers" which included Rosie, came third. There should be a special prize for that team name.

BBQ/Festival of Meat III
The masses assembled once again for the annual feeding frenzy, hosted once again by Steve. Supposedly less meat again, but Mark (who did a great job as chef) had to re-fuel the BBQ around three times. Despite this, we all found room to sample the many awesome homemade desserts. Some more than others. There was lively conversation (some great quotes), and even the appearance of rain didn't put a damper on proceedings. The event culminated in a presentation to Dave Ord in appreciation for his 17 years of service to the club as chairman of the committee. Dave's straightforward approach and diplomacy will be missed. Fine speech by Ian followed by technical support for Dave's present (a digital camera). Best wishes to Steve in his role as new chairman.
Buffet of Mass Destruction - Bar Snack Weapons Attack on Hurst Players

Special Report:
Following "Chemical Ali" in Iraq and more recently President Assad in Syria (allegedly), a heinous chemical weapons atrocity was perpetrated by "Mad Dog Mark" on his own people at the pub after last week's club night in Tadley, UK. The first "bar snack attack" began with peanuts laced with Naga Ghost chili followed by crisps with Psycho Juice Extreme Ghost pepper.
The conflict escalated this week with the use of Mad Dog Sauce, a weapons grade condiment banned by the UN Chemical Weapons Convention for use in snack foods, dips, sandwiches and vol-au-vents.
This was truly a crime against humanity said a UN spokesperson. To put the ferocity of the attacks into perspective, a regular jalapeno chili pepper is rated at 3500 - 8000
Scoville Heat Units
(SHUs) and law-enforcement grade pepper spray rated up to 5 Million SHUs. The substances used against the Hurst players included Psycho Juice 70% Scorpion pepper rated at 600,000 SHUs and Mad Dog Sauce at 6 Million SHUs.
Many were left shocked and speechless. One victim quickly downed two pints after ingesting a near lethal dose of Mad Dog Silver Edition sauce. Another victim who ate Psycho Juice tried to speak but only managed to gurgle "arghhh eccchhh". Bystanders couldn't agree on whether he was trying to say "kill me" or "call an ambulance".
Hurst Badminton War Correspondent, 22 Aug 2013.
BBQ/Festival of Meat Part II - 6 July 2013

Loads of gourmet sausages, burgers, chicken... and once again far more than we could eat. A great time was had by all. Thanks to Steve L for hosting. Supposedly less meat this year but more than made up for by loads of home-made chocolate cake and desserts. (not deserts, Mark). Lots of children there this year - having a great time running about and playing on the trampoline. How do they do that after eating loads of food? Entertainment too - a tractor drive past and parking demonstration. The Red Furrows?(Groan). Unfortunately some people had to leave early to go to a Christian barn dance. I wonder how that differs from a regular barn dance. Does it involve in Roman gladiators and lions? History was never my strong point, wasn't that a bit dangerous for the Christians? I'm sure it was very nice.
Committee Meeting - February 2013

Wine, beer and curry. We also managed to fit in a committee meeting. That's what I call multi-tasking. Thanks to David and Linda Samuel for hosting. Compliments to Chef David on the curry. Click
here
for the minutes.
Mark and Charlotte's Wedding - 14 June 2012
Some of us made it along to the evening do, where there was a buffet and live music. A particular highlight for Mark was the surprise appearance of Dave McPherson of Inme who played an excellent acoustic set. Charlotte looked lovely and judging by Mark's state of inebriation,it had been a good day. Love was in the air, and here is a poem inspired by the day.


Looking through a drunken haze,

Eyes locked in an admiring gaze,
At a very special person,
No, not his wife, but Dave McPherson.


AGM and Barbeque Festival of Meat Part I - June 2012

Good to see so many there this year. The hog roast option was dismissed and instead we had what appeared to be an entire farmyard's worth of animals. It was fantastic. Good job we held the meeting before we ate. Many thanks to Steve L. for hosting, organising excellent food and arranging sunshine after an entire week of rain. Thanks also to Wayne for taking the minutes. Next year we could have a hog roast as a starter.


Curry Night - May 2012

Good curry, good company and a good time had by all who attended. Special mention to Ben L. and David S. who still came along and ate hot curry despite David's stag weekend starting the next day - go-karting followed by golf. The karts were electrically powered, but there were reports of a loud rasping exhaust note and noxious fumes coming from "vindaloo" David's kart. Here (below) is how it may have looked ...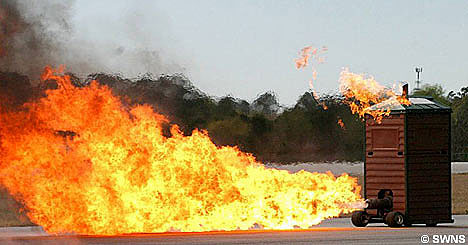 Commitee Meeting - March 2012

Wine, home-made biscuits, good conversation and ... a meeting. Thanks to Dave Ord for hosting. Minutes will be available soon.


Xmas Dinner - December 2011
Bad luck to those of you who didn't come. It was a good meal. Thanks to Ian for also organising a quiz, and I'm not just saying that because my wife and I won. Thanks also to Mark for providing the most entertaining answers (which cannot be repeated in polite company).

Movember 2011
Please sponsor Ben Leyburn who's growing a moustache to raise money for cancer awareness/research. See the link:
Movember - Ben Leyburn
Growing nicely - horseshoe style and looking a bit "Lemmy" or perhaps "Lee Van Cleef", but is this one the good, the bad or the ugly? How about we offer a bonus for Hitler/Chaplin style.. or half a moustache (on one side only)? For more ideas see:
10 Moustache Styles that Must Be Stopped
.
Greek Night - September 2011
Apparently this wasn't affected by fiscal austerity measures in Greece. I wasn't there but I hear the food was very good but no-one smashed any plates. No sense in making a bad situation worse. A crockery set costs at least 20 Euros.
Famous for 15 seconds
The Hurst's own Don Hartwell was a TV star in Channel 4's
Undercover Boss
. Don appeared briefly in Series 3, Episode 2 of the program featuring
Southern Fried Chicken
. Don is one of the distinguished-looking chaps in a boardroom meeting - not the drunk pulling a mooney in a SFC restaurant. Don's appearance is about 5 mins into the program. Here's some links to a
preview
and the
full episode
.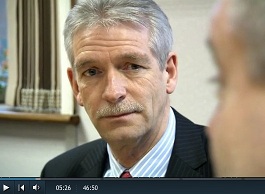 .